Growth Focused Digital Marketing Solutions For Small & Medium Sized Businesses
⚬ Websites ⚬ Social Media Marketing ⚬ Content Writing ⚬ Search Engine Optimization
⚬ Paid Ads ⚬ Graphic Design
Top Rated Digital Marketing Agency in
Ajax, Ontario, Canada
Adcount is a highly rated One Stop Consultancy based in Greater Toronto Area. We provide digital marketing and accounting services to small and medium sized businesses. Our team is comprised of qualified and experienced professionals who know the market dynamics and are equipped with right set of skills, knowledge and tools to provide solutions that maximize your growth potential. We have worked with clients from diverse industries such as Real Estate, Mortgage, Food, Accounting, Education, Non Profit, Beauty, Immigration Services and Travel.
Adcount has been honoured by Three Best Rated as one of the top 3 Advertising Agencies in Ajax, Ontario. We can help you identify, plan and carry out marketing & financial tasks in the most efficient and effective manner.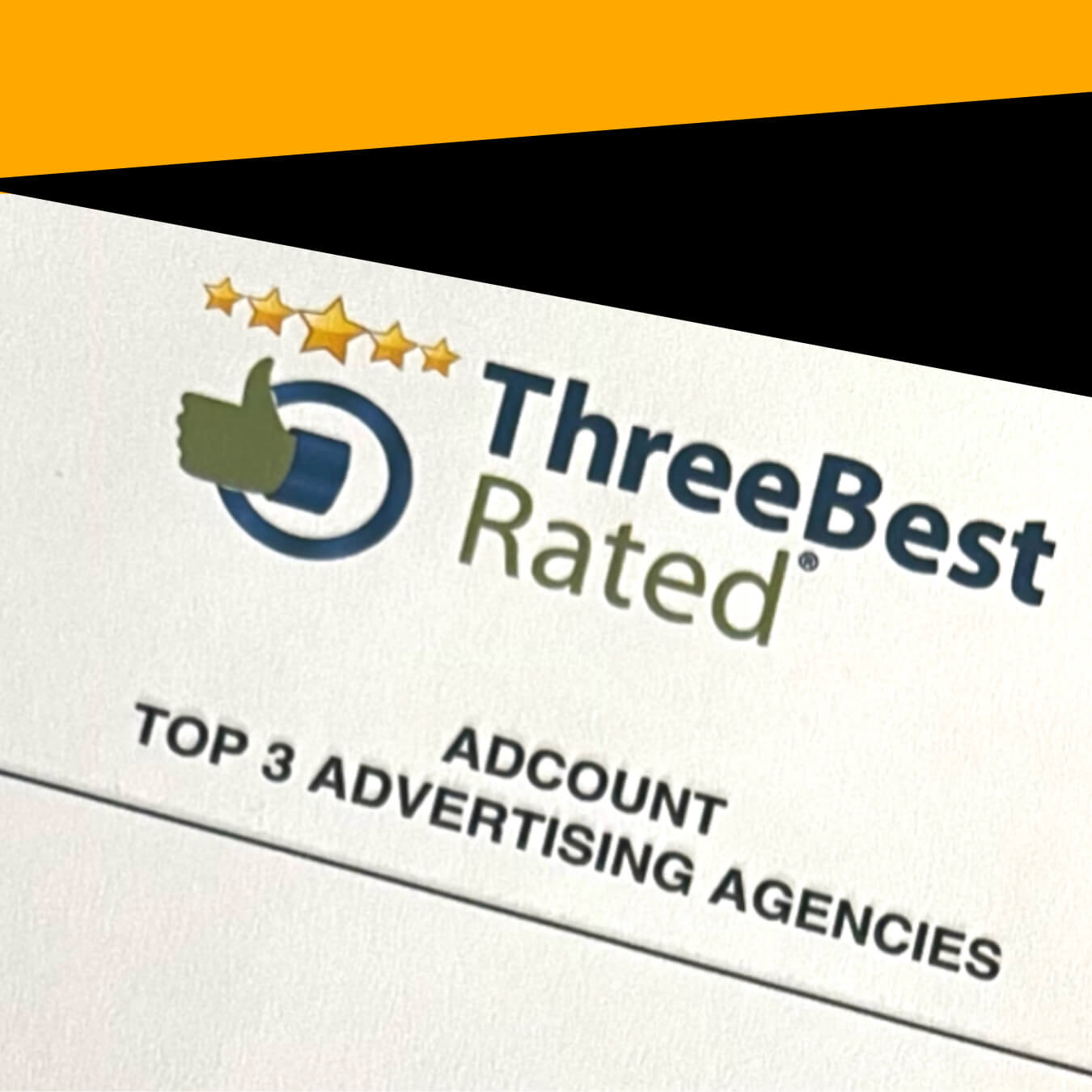 Are you looking to Grow your business? We are here to make this process
EASY, EFFICIENT & EFFECTIVE
Serving Local businesses in GTA since 2018
Our Goal is to empower small business owners by developing a customized digital marketing plan that helps them connect with their target market, create memorable brand experiences, scale their business and get the best ROI.
In this Digital Age, a strong online presence is not a good to have but a MUST HAVE. Customers are likely to purchase from brands that are visible, popular and responsive. Businesses that operate as per the current market trends are likely to succeed and outperform their competitors.
Our approach is collaborative. We value the uniqueness of each brand and work closely as a team to help them plan, promote and grow their business through online marketing.
About Us
How Digital Marketing Can Impact your Business
Digital ads can increase brand awareness by 80%
Websites that have a superior user experience generate a 400% higher conversion rate
Over 91% of businesses use social media for marketing
Frequently Asked Questions
What our clients say about us
5 star Google Reviews
Read/Write us a review on Google
"Very happy with my finished website by Munira and her team. They were very responsive, and had my finished product done on time. I would highly recommend Adcount for your website needs!"

Angela McGregor

Owner| Beauty & Wellness Collective
"Adcount provided a full SEO report for our newly developed website. We are very impressed with the suggestions provided and the full competitive review. Definitely worth the investment to build our online credibility. Thank you Adcount!"

Sajid Rafiq

President | Noble Home Improvement
"Adcount created a professional and easy to navigate website. My experience with the customer service at Adcount has been great. They handle my requests on time, efficiently and provide best value for money. Highly recommend!"

Ahadjon Ismatov

Owner | Chimion
"Munira is a profound professional with a thorough knowledge of marketing and social media. She understood my small business needs and gave me very helpful advice. She takes genuine care to drive her client's business growth and potential. Highly recommended."

Apurva Agarwal

Owner | The Magenta Co.
"She is very passionate about her work, one that truly cares about others' success. From the very bottom of my heart, a very heartfelt thank you to you dear Munira Laiq for your outstanding professionalism and extraordinary work."

Asma M. Elwy Mohran

Owner | Lakeview Immigration Services
"Just had a logo done for my new business. It came out exactly as I wanted. Service was very prompt and courteous and all adjustments I requested were made quickly and just the way I wanted. Reasonably priced."

Liz Wallis

Owner | My Happy Place Inc.